The Otago Community Hospice Auction
Click is very pleased support the Otago Community Hospice. We have raised over $15,500 and counting!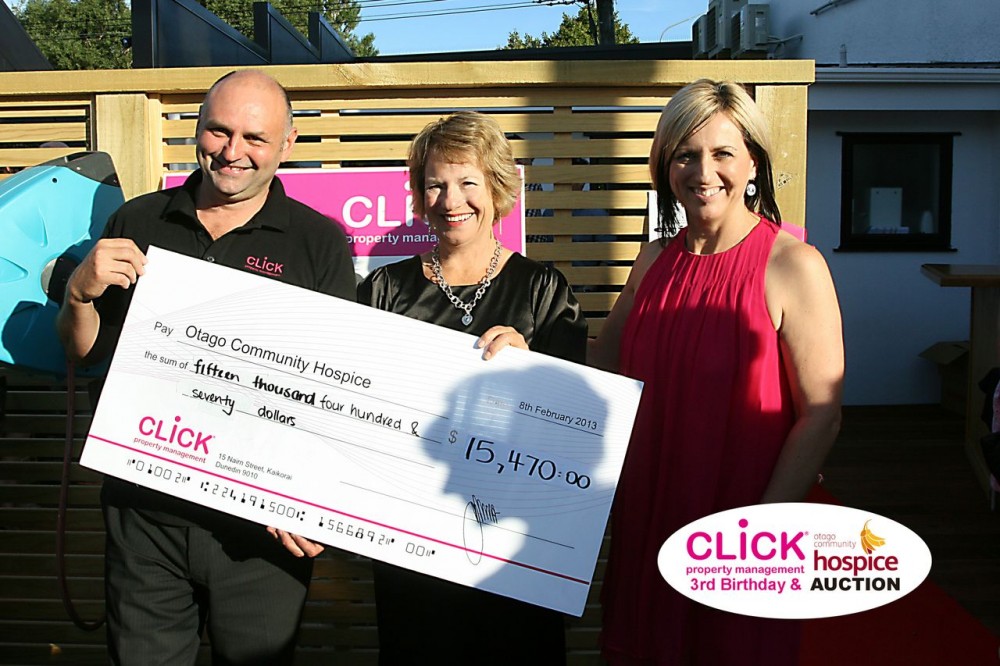 One standout night was our third birthday celebration. This night would not have been as successful without the gererousity and support from our business partners, contractors and associates, with their donations and also the generous bidding.

The cover photo shows Andrew and Andrea Elliott from Click Property Management presenting Lyn Chapman, Marketing & Funding Coordinator for Hospice with a cheque to be put towards the day to day running of their amazing facilities.
We also take part in a monthly contribution of biscuits for the support workers, an Easter egg hoard and trolley run at Christmas, and purchasing new sound systems for inpatient rooms.
See a video below for some of the action.